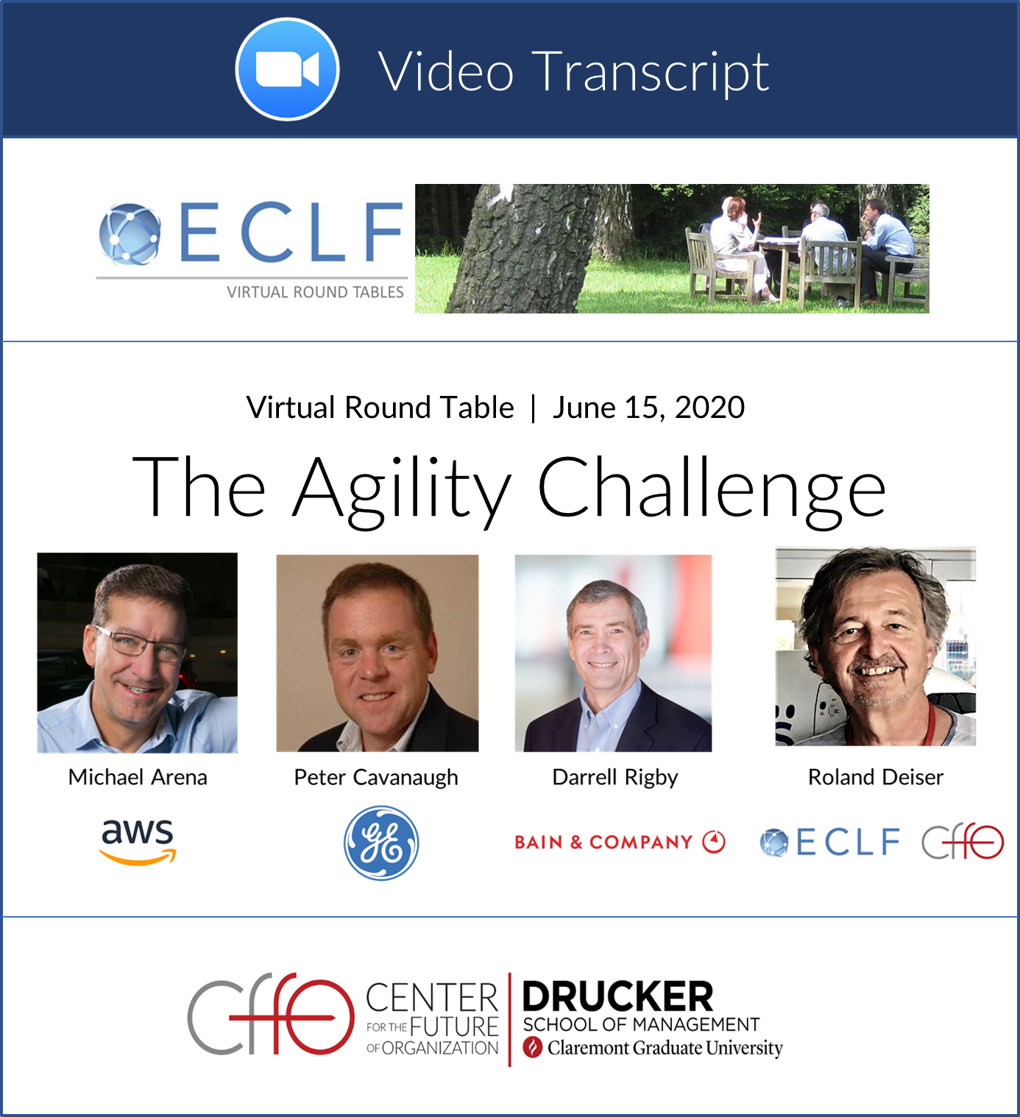 Over the last few years, agility has become a mantra for many – especially large – organizations. Hosted by Senior Drucker Fellow Roland Deiser, a round table of global thought and practice leaders takes a closer look at the challenges organizations face in their journey towards more speed, flexibility, and innovation power.
Bain's Darrell Rigby, who just released his latest book Doing Agile Right and Amazon's Michael Arena, author of Adaptive Space shed light on the agility challenge from two complementing angles. They are joined in conversation by GE Ecosystem Transformation Leader Peter Cavanaugh, who is currently engaged in a major transformational effort at his company. In the last 20 minutes of this session, Janin Schwartau (Chief Learning Officer at Thyssen Krupp) and Mathew Jacob (Transformation leader at Novartis, previously Shell) are joining the Round Table as guests from the audience.
Click here to view a full video recording of the session.