Deepening our understanding for capabilities that are critical to succeed in a digitally connected world, and supporting leaders and organizations along their transformational journey
" The only thing we know about the future is that it will be different " - Peter F. Drucker
Who We Are
The Center for the Future of Organization is an independent think tank at the Drucker School of Management at Claremont Graduate University.
We strive to serve as a premier global hub for applied research and practical discourse on new paradigms of Leadership and Organization with special regards to the role of digital technologies as drivers of competitive advantage.
We achieve this through customized research projects and think tanks, executive education and advisory, and by a global virtual platform for knowledge development and exchange.
How We Work
In the tradition of Peter Drucker, we work across disciplines, combining conceptual depth with practical applicability and ethical responsibility.
In the spirit of bridging communities we work in close collaboration with thought and practice leaders from academia, business, and consulting and a high-level network of corporate supporters from across the globe.
Together, these elements form a unique multi stakeholder network and learning architecture.
What We Do
Contributing insights and enabling cross-functional dialogues about the challenges of globally networked organizations
Customized Think Tanks and Dialogue Platforms
Formats that connect global thought leaders and senior executives for an in-depth exploration of specific issues
Applied Research that Makes an Impact
No ivory tower research for academic journals but relevant action research that helps organizations to master the challenges of a digitally connected world.
C-level Briefings and Strategic Advisory
Designed to contextualize insights from our research and think tanks to provide tangible and actionable perspectives for transformational change initiatives.
Executive Education and Organizational Development
Interventions that generate awareness about the key challenges of networked organizations and help develop the related individual and organizational capabilities
Linking Talent From Academia, Business, and Consulting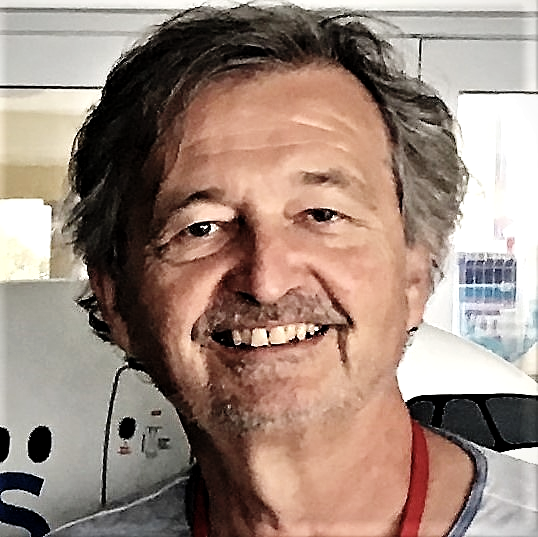 Roland Deiser
Founder and Executive Director, CFFO
Roland Deiser is a Senior Drucker Fellow and serves as the Founder and Executive Director of the Center for the Future of Organization. Prior to his engagement with the Drucker School he served for 10 years as a Senior Fellow with the Center for the Digital Future at the University of Southern California (USC).
Roland is a Associate Professor of Political Science and has held teaching and senior research positions at numerous universities in Europe and the United States. He has published three books and more than 40 articles in scientific and professional journals and books. Throughout his career, Roland put a strong emphasis on linking academia with practice. He was the founding Dean of DaimlerChrysler's Corporate University and is the founder and Chairman of the Executive Corporate Learning Forum (ECLF), a global network of more than 60 major multinational corporations from 14 countries that jointly explore how to develop and sustain strategic capabilities in fast changing environments (www.eclf.org).
Roland is an advisor to Fortune 100 companies and entrepreneurial start-ups alike. He has been working in advisory and board positions with major global players such as BASF, Bertelsmann, Credit Suisse, Deutsche Telekom, E.ON, SAP, Siemens, or Xerox as well as with emerging growth companies, primarily in the digital media convergence space. He has also served as an expert for the German Federal and State Commission on the impact of the Internet on the future of universities.
Selected Publications
Digital Transformation Challenges in Large and Complex Organizations (CFFO Press 2018)
Designing the Smart Organization: How Breakthrough Corporate Initiatives Drive Strategic Change and Innovation (Jossey Bass, 2009)
Transformers: Executive Conversations About Creating Agile Organizations (ECLF Press, 2014)
Six Social Media Skills Every Leader Needs (with Sylvain Newton, McKinsey Quarterly, 1/2013)
Talent Management in the Creative Age. In Borensztejn, H (ed.): Growing Talent – a Corporate Duty (Marshall Cavendish 2010)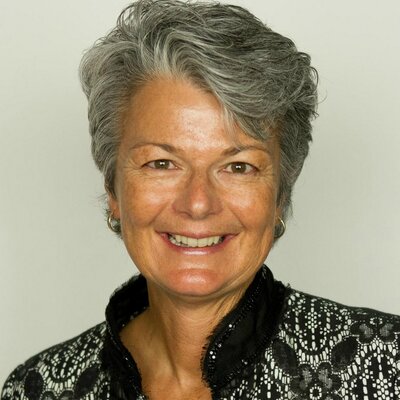 Jenny Darroch
Henry H. Hwang Dean
Jenny Darroch is the Henry H. Hwang Dean of the Drucker School of Management and a Professor of Innovation, Entrepreneurship, and Marketing. Her research and teaching interests sit at the marketing and innovation interface. In this capacity, she has examined macroeconomic policy that fosters innovation; behaviors and practices within organizations that lead to more innovative outcomes; and definition of innovation itself.
Identifying drivers of innovation led her to develop the first ever instrument to measure an organization's knowledge management orientation. Two of her articles ("Developing a measure of knowledge management behaviors and practices" and "Knowledge management, innovation and firm performance") were recognized as classics in the Knowledge Management field based on the high number of citations they received.
Jenny's interest in markets led to her latest book, Why Marketing to Women Doesn't Work. The book is essentially an exploration of market segmentation and was written in response to how poorly marketers seem to understand the role of women today.
Jenny is deeply interested in Drucker's work on a functioning society and inspired by the United Nations Sustainable Development Goals for 2030. She is using her interest in macroeconomic policy, innovation systems and human capital to examine at how organizations and economies can be more innovative, but in a sustainable way.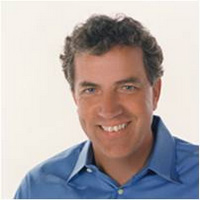 Bernie Jaworski
Peter F. Drucker Chair in Management and the Liberal Arts
Professor Jaworski joined the Drucker School in 2012 after having served as IMD's executive vice president for North America, expanding the Switzerland based school's reach into the United States, Canada, and Mexico.
Prior to working at IMD, Jaworski spent a decade as a senior partner of the Monitor Group, a global management consulting firm. During his Monitor career, he co-founded and co-led two of the global practice areas – the e-commerce practice and the executive education unit.  Among other activities, he was a senior team member of a number of significant, multi-year corporate transformations.
From 1996 to 1999, Jaworski served as the Jeanne and David Tappan Marketing Fellow and a tenured full professor of marketing at the University of Southern California, where he ranked as one of the top five marketing scholars based on number of publications and citations. He has also served on the faculty at the University of Arizona and as a visiting professor at Harvard Business School, as well as on the review boards of the Journal of Marketing and the Journal of Marketing Research. He is the co-author four textbooks on e-commerce and has taught topics including leadership, corporate strategy, and service management. His most recent book is The Organic Growth Playbook (2018), co-authored with Robert S. Lurie.
The Organic Growth Playbook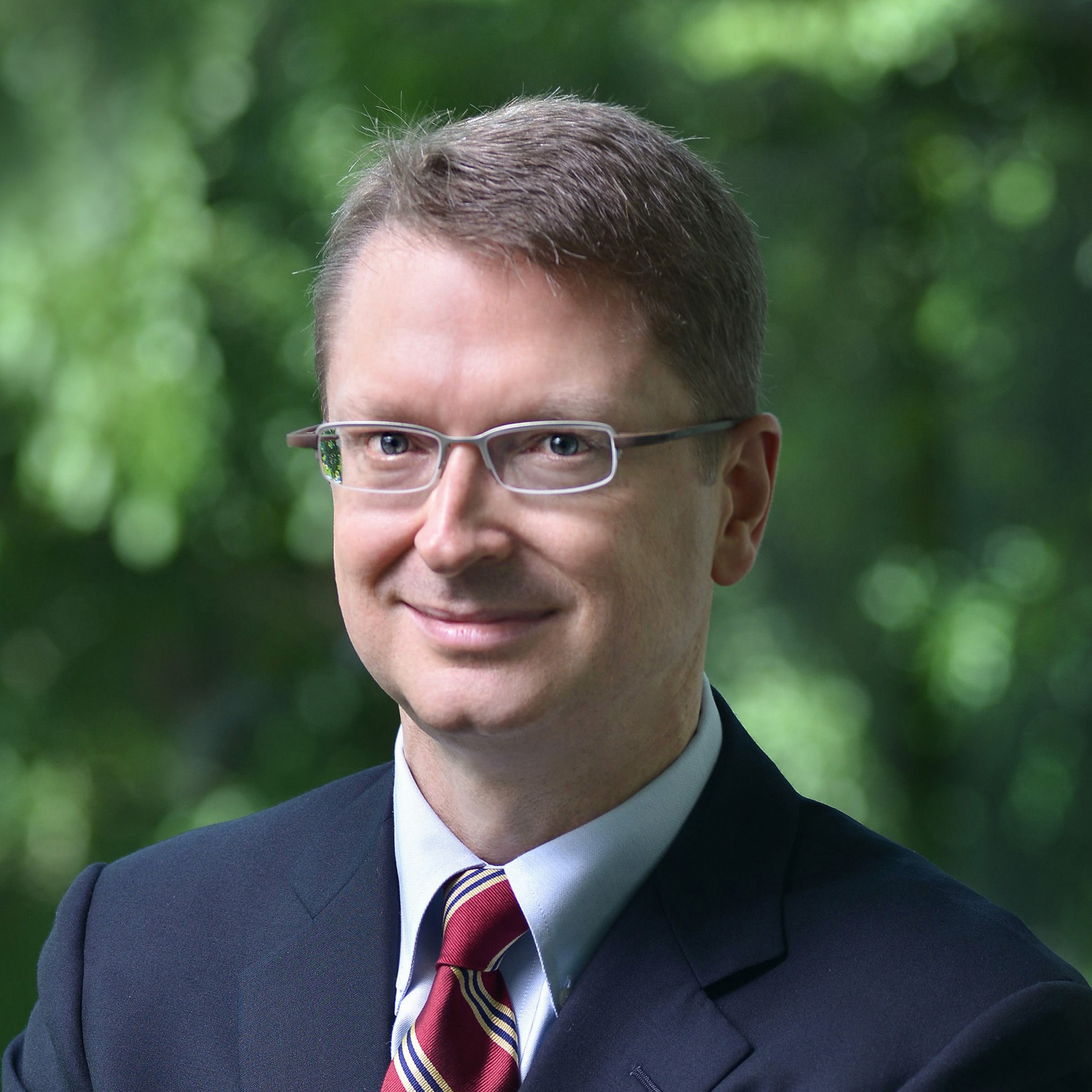 Bob Pickard
Executive Fellow | PR Counsel
Bob Pickard (@bobpickard) is a respected leader in the international public relations industry, and an expert in corporate communication, social public relations and leadership image. He was recently listed in PR Week of London's 'Global Power Book' as one of his industry's most influential executives.
The co-founder and principal of Signal Leadership Communication Inc., Bob specializes in social media and PR counsel for executives and organizations dealing with digital disruption, especially on image, issues, relationships and reputation.
Before Signal, over 25 years Bob built multinational PR consulting businesses based in the United States, Japan, Korea, Singapore and Canada. His positions included Asia Pacific CEO of Burson-Marsteller, North Asia President of Edelman, and Founding Partner/EVP of Environics Communications.
A member of the Canadian delegation to the UN Earth Summit at Rio de Janeiro Brazil in 1992, Bob has a long record of involvement in sustainability, corporate social responsibility, and climate change communication advocacy.
He has often appeared in the media, including The Wall Street Journal, BBC World News, CBC News, Bloomberg BusinessWeek, Channel News Asia, China Central Television (CCTV News), The Globe and Mail, etc.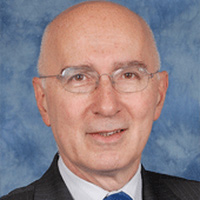 Richard Straub
President, Peter Drucker Society Europe
After stepping down from his executive role in IBM by end of 2005 concluding a 32 years career in the company, Richard Straub has taken on a working portfolio at the intersection of Academia and business. This includes the roles of the Director of Development at the European Foundation for Management Development (EFMD), Secretary General of the European Learning Industry Group (ELIG) and Senior Advisor to the Chairman IBM Europe, Middle-East and Africa. In preparation of the Centenary Peter Drucker Forum to be held in Vienna in November 2009 he established the Peter Drucker Society of Austria of which he is currently the President.
In the course of his international IBM career Richard Straub held various executive line and staff positions in IBM such as Assistant General Manager PC Marketing for IBM Europe based in Paris, global Chief Learning Officer based in the US and Director of Learning Solutions for Europe, Middle-East and Africa.
For the last 10 years he has been increasingly involved in European Union level industry initiatives in the area of skills, lifelong learning and innovation as Chair of the European Career Space Consortium (ICT skills and new University curricula required for the 21st Century Economy), the Living Labs Policy Group and the Open Innovation Strategy Group.
Richard is married with Ilse and has 2 children and 4 grandchildren. He lives in Paris, France.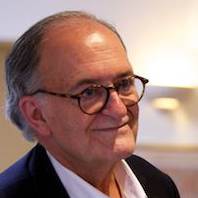 Leandro Herrero
Executive Fellow
Leandro Herrero has pioneered the concept of Viral Change™ – an innovative approach to creating large scale behavioral and cultural change in complex organizations. He is the author of several books on the subject of leadership and the management of change, including Homo Imitans, Viral Change, Disruptive Ideas, New Leaders Wanted and The Leader with Seven Faces.
A psychiatrist by background, Leandro spent many years in hands-on leadership positions in global companies before founding The Chalfont Project Ltd, a consulting group dedicated to 21st century organizational architecture and design. He is also the founder and chairman of the Viral Change ™ Global network of companies.
Leandro is frequent speaker at international conferences and serves as a senior advisor to Boards and top management teams of large organizations on issues of change, leadership, human collaboration, organizational branding and innovation. He holds a Medical Doctor degree from the University of Barcelona, and an MBA from Henley College. He lives in Beaconsfield near London, UK.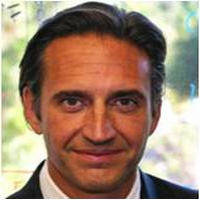 Mark Abdollahian
Clinical Professor
Dr. Mark Abdollahian is one of the world's leading experts in data driven strategic decision making, with special emphasis on advanced predictive analytics. His global experience spans national policy, corporate strategy, economic development, finance, public-private partnerships, M&A and business process reengineering.
Mark creates, architects and implements enterprise class data and strategy analytics used by the US Government, the World Bank and the United Nations as well as private sector companies worldwide, including Arthur Andersen, Motorola, McKinsey, Raytheon, British Aerospace, Chevron and DeBeers. Dr. Abdollahian develops, manages and applies behavioral and predictive analytics to strategic and operational issues across government and business, focusing on bringing to market next generation innovations today.
Dr. Abdollahian is author of dozens of articles and two books on data driven strategy across business, politics and economics. He is a board member for several private and nonprofit enterprises and lectures to audiences worldwide. Dr. Abdollahian is a Full Clinical Professor at the Division of Politics and Economics, Claremont Graduate University, cofounder of Sentia Group, and currently chief executive officer of ACERTAS.
In addition to his degrees in Political Science, History, and French from Case Western Reserve University, Dr. Abdollahian holds a Master's degree in Foreign and Defense Policy and a Ph.D. in Political Economy and Mathematical Modeling from Claremont Graduate University.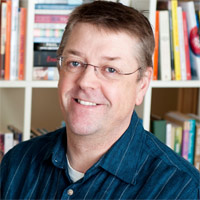 Andrew Binns
Executive Fellow
Andy Binns works with CEOs and senior teams through major strategic transformations. His specialty is working with successful firms to generate momentum for change from a position of strength. Andy has 20 years of experience working as both an external and internal consultant, at McKinsey and IBM, and as a line manager in technology companies.  At the IBM Corporation, was given an award by IBM's Vice-Chairman for his work with IBM's global 'emerging business opportunities.' He leads the Boston-based consulting firm, Change Logic, which applies the research and methods of Andy's co-founders, Professor Michael Tushman form HBS and Professor Charles O'Reilly from Stanford.
Andy is a frequent guest speaker and lecturer both for companies and business schools. Andy has published widely on the topic of innovation, leadership and transformation. He is a co-author of articles on 'ambidexterity' and strategic renewal in the Harvard Business Review and Sloan MIT Management Review, and also, a forthcoming book chapter, with Professor Tushman, on 'Getting Started with Ambidexterity.' He attended Sussex University, New York University, the Chartered Institute of Marketing and Loyola University Chicago, and holds degrees in political science, business and organizational psychology.
Andy is a former Chairman of the Board of Stakeholder Forum, a not-for-profit that works on international governance processes on sustainable development.  He is an advisor to 'Social Innovators' through the Boston-based Social Innovation Forum.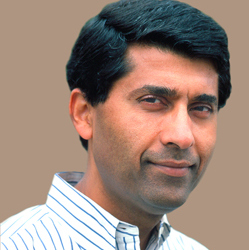 Arvind Bhambri
Associate Professor of Management and Organization
Arvind Bhambri specializes in strategic change, competitive strategy, global business development, and leadership. He has twice received the Golden Apple Award for MBA instruction. In a 2008 special report on executive MBA programs by the Wall Street Journal, Professor Bhambri was profiled as one of fourteen best Executive MBA professors worldwide. In 2009, he received the Evan C. Thompson Award for Learning and Teaching Innovation.
Professor Bhambri has served on the faculty of USC's Marshall School of Business for more than 30 years. In addition, he has served on the faculty of the Getty Museum Leadership Institute, Bocconi University, University of Hawaii's Advanced Management Program, and the Owner Managed Business Institute in Boston.
He is also a seasoned top executive coach and has been advising top executives and boards on issues of strategy, organization and leadership since more than 30 years. Among other projects, he was significantly involved in the design and implementation of GE's famed Work-Out program.
Arvind holds a Doctorate in Business Administration from Harvard University and a Master in Management from the Indian Institute of Management. He lives in Pasadena, California.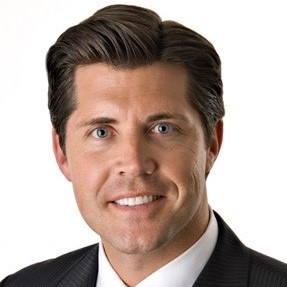 Sven Hackmann
Executive Fellow
Sven Hackmann is a business leader with an extensive background in technology innovation, business incubation, complex transactional negotiations and venture investing. Throughout his career he has developed strategies and businesses across sectors including transportation, energy, municipal infrastructure and healthcare. His background uniquely combines leadership experience in global corporate contexts with the entrepreneurial start-up world.
Svan currently serves as Managing Partner at Rapid Venture Partners, an early stage innovation and venture development firm, which creates sustainable businesses through de-risked partnership models and superior operating performance.  Previously, Hackmann served as Executive Vice President of Veremonte, an international investment and holding company based in London, where he was responsible for developing Veremonte's growth strategy, including acquisitions, equity investments, joint ventures and partnerships.  In that capacity, he worked on the development of Formula E, the first FIA sanctioned all-electric race-car series.
Prior to joining Veremonte, Sven spent twelve years in senior leadership roles with Siemens where he was widely recognized as an intrapreneur for supporting the launch of multiple businesses.  As Vice President of the Siemens US Cities Program, he was responsible for the organizational development, roll out and ongoing success of Siemens' strategic initiatives related to Smart Cities and infrastructure development in the United States.  Within Siemens Healthcare, he was instrumental for developing the company's entrepreneurial healthcare business.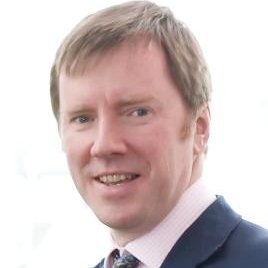 Roderick Millar
Executive Fellow | Editorial Counsel
Roddy Millar is the Co-Founder of IEDP.com, a unique online database for finding (and finding out about) executive education. He is also the CEO of Ideas for Leaders, a fast-growing library of insights from global thought leaders and scholars on issue relevant for managers and executives. In addition, he is the editor-in-chief of "Developing Leaders", a quarterly magazine with a focus on Executive development, learning, and organizational change.
Roddy received his Master degree of Arts in Economic and Social History from St. Andrews University, and his MBA from the University of Houston. He lives with his wife and two children in Edinburgh, Scotland.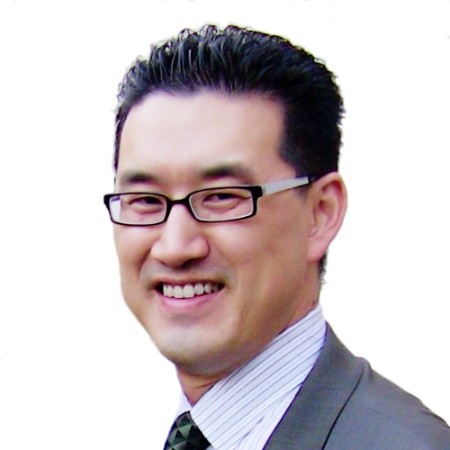 Leonard Lee
Executive Fellow
Leonard Lee is the Founder and Managing Director of neXt Curve, a San Diego-based research advisory firm specializing in helping enterprises identify and pursue value opportunities forming at the nexus of emerging technologies that are shaping an increasingly digital global economy.
Leonard is a former Managing Partner with Gartner Inc. and Associate Partner with IBM and PwC. He has extensive experience helping Global 500 companies drive business innovation and value through digital technologies and has helped top technology firms with their go-to-market strategies for their products and services.  As an associate partner with IBM's Electronics Center of Competence, he led collaborations with IBM Research in first-of-a-kind projects applying emerging technologies such as artificial intelligence (Watson), advanced analytics and modeling, 3D printing and what is now known as the Internet of Things across a wide range of supply chain, predictive maintenance and resource optimization use cases.
Leonard's experience covers multiple industries, having led innovation and transformation initiatives for leading corporations in entertainment & media, telecommunications, financial services, energy, pharmaceutical, and the technology and electronic industries.  Among other projects, he led the integration programs for some of the largest M&A transactions in the pharmaceutical and technology industries, as well as global digital strategy initiatives for an oil & gas major and a leading technology company.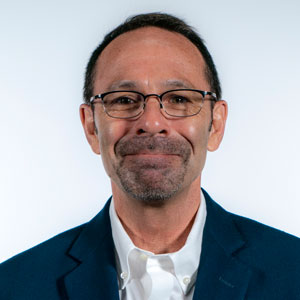 Joseph Pistrui
Professor of Entrepreneurship & Innovation
Joseph Pistrui is an accomplished scholar in the fields of entrepreneurship, innovation and family business. His most recent research has focused on entrepreneurial thinking, managing and leading styles with an emphasis on how to best teach entrepreneurial practices to students and executives.
Joseph's long-standing international career is rooted both in academia and management. Over the last 19 years, he has been serving as a Professor of Entrepreneurship & Innovation at IE Business School. During his tenure, he held the positions of Dean for Executive Education, Director of the Entrepreneurial Management Department, Co-Academic Director of the IE-Brown University joint EMBA, and founding Academic Director of the Senior Fellows Program.
While at IE Business School Joseph founded the IE Venture Lab accelerator, co-designed the inaugural IE Brown University joint EMBA, and he served as a founding faculty member of the Global Senior Management Program developed and delivered jointly by IE Business School and University of Chicago-Booth School of Business. Joseph continues to serve as an adjunct professor of entrepreneurship at IE University.
Before turning to academia, Joseph worked 25 years in various executive positions, first with Bristol-Myers Squibb in the United States (eleven years) and later as an adviser to global organizations such as AstraZeneca, BBVA, Bosch, BT, Citi Group, DT, Financial Times, HSBC, Microsoft, Rio Tinto, Royal Dutch Shell, Siemens, Thomson Reuters, Unilever, Vestas, and others. His contribution to these organizations has been based on his distinctive ability to navigate between the practice of management and a wide-ranging set of management theories.
In addition, Joseph has been an adviser to countless early stage startup teams, and he has been a co-founder in three early stage educational technology startups. In 2018 he co-founded Kinetic Thinking, a learning and development framework that helps managers to move intentionally among four styles of thinking when facing entrepreneurial situations. The framework with its bespoke models and assessment tools facilitates pathways for personal and professional development and helps organizations build entrepreneurial thinking, as well as managing and leading capabilities.
Joseph holds a Doctor of Philosophy in Strategic Management and Entrepreneurship from Universidad Autonoma de Barcelona, a Master of Arts in Liberal Studies from DePaul University, and a Bachelor of Science in Business Administration from Ferris State University.  He was born in Detroit, Michigan USA, has lived and worked in Europe since 1993, and currently resides in Madrid, Spain.
Selected Publications
Recursive & Discursive Mode Of and For Entrepreneurial Action (together with Dimo Dinov, European Management Review, 2019)
The Role of a Manager Has to Change in 5 Key Ways (HBR.org 2018/10)
The Future of Human Work Is Imagination, Creativity, and Strategy (HBR.org 2018/01)
To Seize the Future, Create a Leadership Circle (HBR.org 2016/06
How Managers Can See the Future More Clearly (HBR.org 2015/10)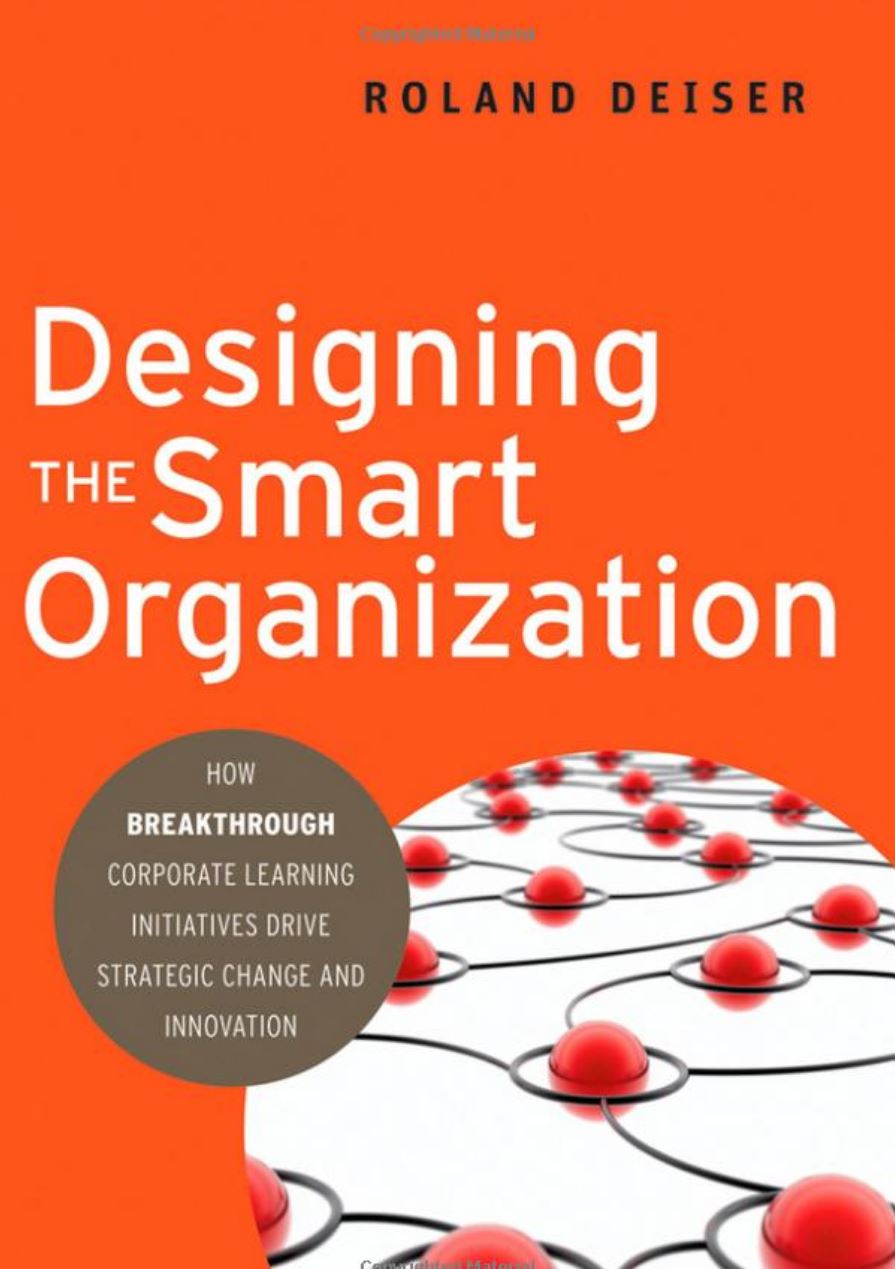 Designing the Smart Organization: How Breakthrough Corporate Learning Initiatives Drive Strategic Change and Innovation
by Roland Deiser
Filling a gap in the literature, this book offers an innovative interdisciplinary approach to learning for corporate strategic development, linking the domains of strategy, organizational design, and learning. To demonstrate how this process drives the boundaries of the practice way beyond the established notion of simple training and management education, the book is filled with detailed case studies from leading global organizations, including Siemens, ABB, BASF, the US Army, PricewaterhouseCoopers, EADS, Novartis, and more.
These studies reveal how large-scale corporations are using the power of dynamic corporate learning approaches to drive innovation, enhance cultural values, master post-merger integration, transform business models, enhance leadership culture, build technological expertise, foster strategic change processes, and ultimately increase bottom-line results.
Hardcover: 352 pages | Publisher: Pfeiffer; 1st edition (October 26, 2009)
---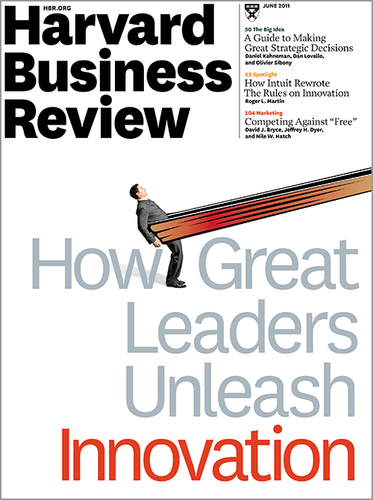 The Ambidextrous CEO
by Michael L. Tushman , Wendy K. Smith and Andy Binns
Many CEOs take a backseat in debates about allocating resources to new business exploration, ceding much of their power to middle managers – and the company ends up as a collection of feudal baronies. This is a recipe for long-term failure, say the authors. Their research of 12 top management teams at major companies suggests that firms thrive only when senior teams lead ambidextrously-when they foster a state of constant creative conflict between the old and the new.
Successful CEOs first develop a broad, forward-looking strategic aspiration that sets ambitious targets both for innovation and core business growth. They then hold the tension between innovation unit demands and core business demands at the very top of the organization. And finally they embrace inconsistency, allowing themselves the latitude to pursue multiple and often conflicting agendas.
Harvard Business Review June 2011 Issue
---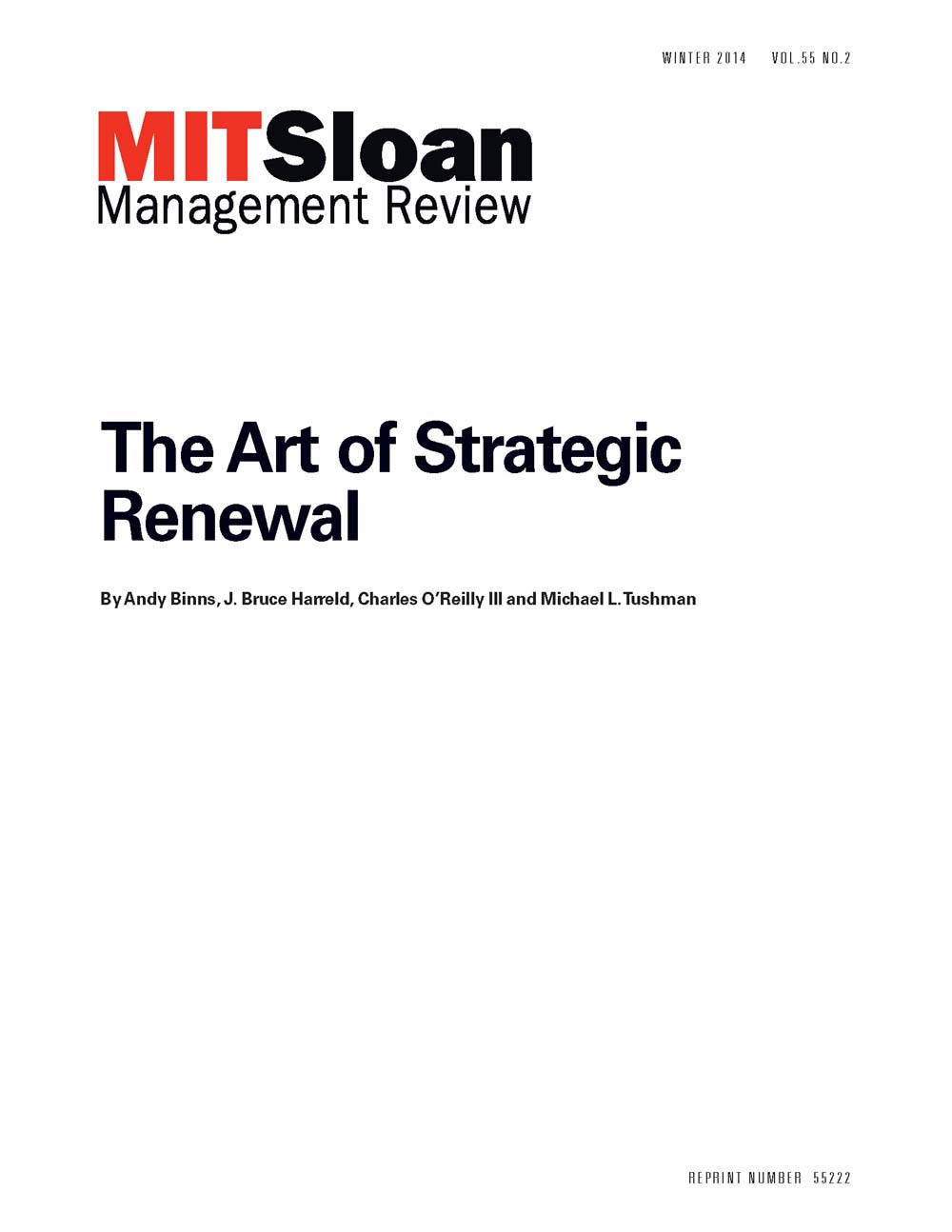 The Art of Strategic Renewal
by Andy Binns, J. Bruce Harreld, Charles O'Reilly III, & Michael L. Tushman
What does it take to transform an organization before a crisis hits? How can leaders initiate major transformations proactively? The key often lies in strategic renewal — a set of practices that can guide leaders into a new era of innovation by building strategy, experimentation and execution into the day-to-day fabric of the organization. It's not easy: leaders find it much easier to resist change than to embrace it.
Sloan Management Review, Nov 2011
---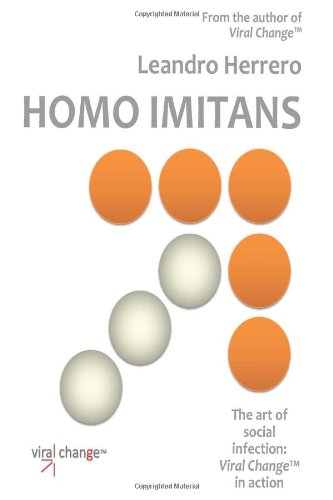 Homo Imitans
by Leandro Herrero
Behaviors change culture, not the other way around. Behavioral imitation explains how social change happens, how epidemics of ideas are formed, how social fashions appear, and how company cultures shape and reshape themselves. Understanding how social, behavioral infection works is the basis for the orchestration of any 'epidemic of success,' be it a successful change inside a firm or a counter-social epidemic to tackle negative socio-macro phenomena.
'Homo Imitans' will appeal to anybody interested in social change, with particular emphasis on how Viral Change™ works inside an organization. As such, this is a practitioner's book for any manager and leader of any organization.
The Chalfont Project t/a Meeting Minds Publishing (April 25, 2011)
---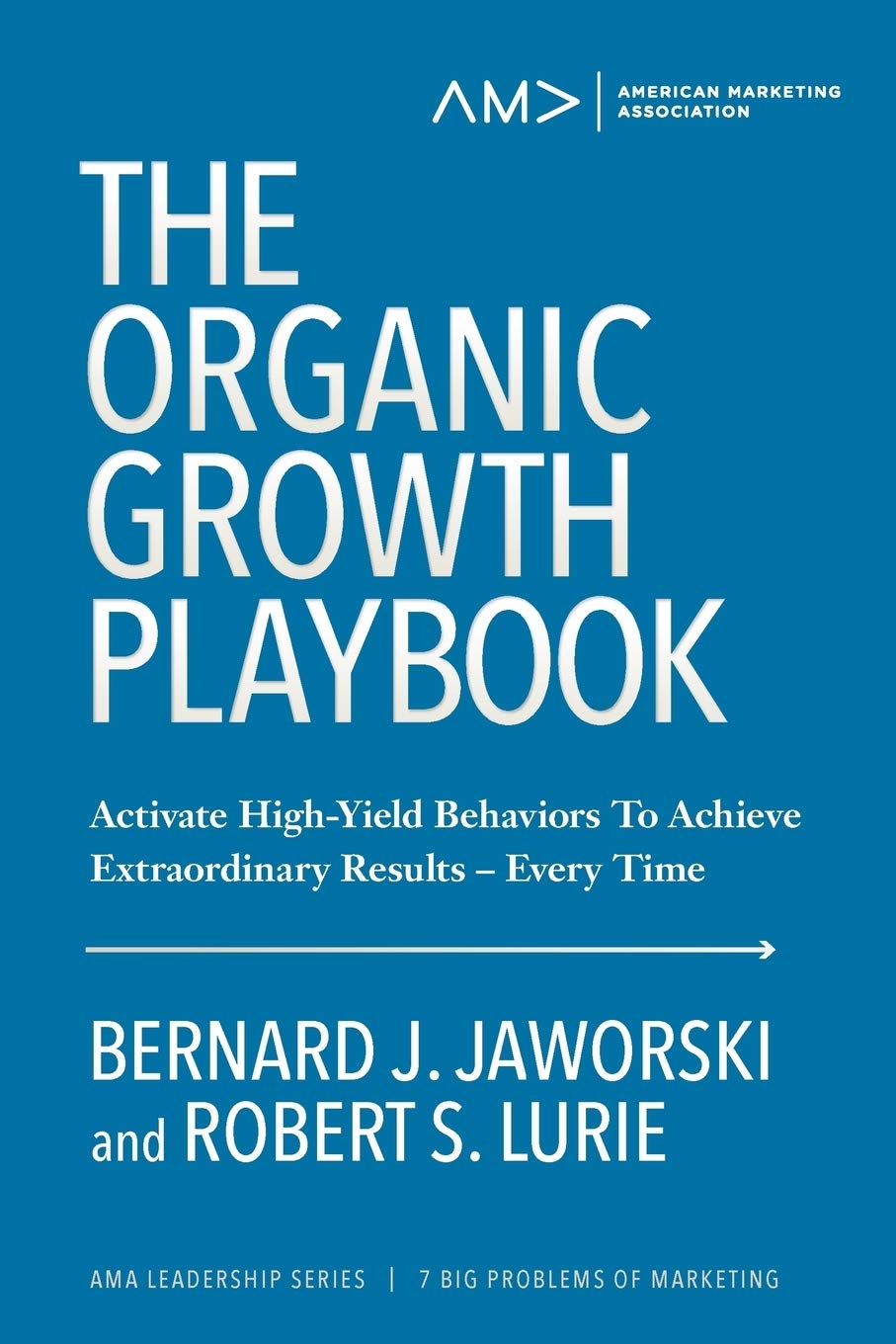 The Organic Growth Playbook
by Bernie Jaworski
Jaworski and Lurie show convincingly how a focus on changing high-yield customer behaviors can consistently drive faster revenue growth. Drawing on decades of client work, they provide a detailed, engaging account of a proven system for accelerating—or even doubling—growth. Their system has been adopted by a host of Fortune 500 firms as their marketing and growth planning process.
American Marketing Association (September 28, 2018)
---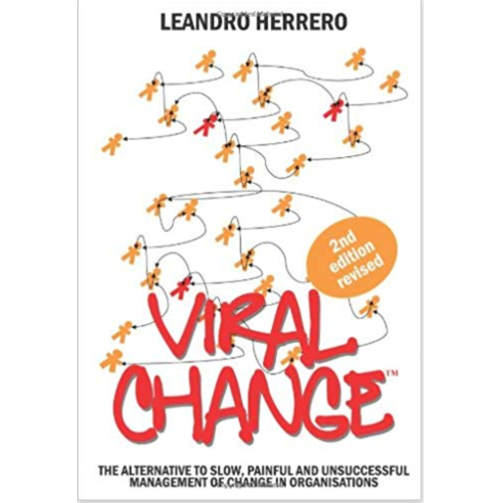 Viral Change
by Leandro Herrero
Viral Change(TM) provides a novel framework for change. Based on recent 'discoveries' across disciplines such as network and behavioral sciences, it shows how a combination of the right language and frame, a small set of non-negotiable behaviors (all spread by a small number of activists) and the creation of 'tipping points', creates lasting cultural change in organisations.
meetingminds; 2nd edition (July 15, 2008)
---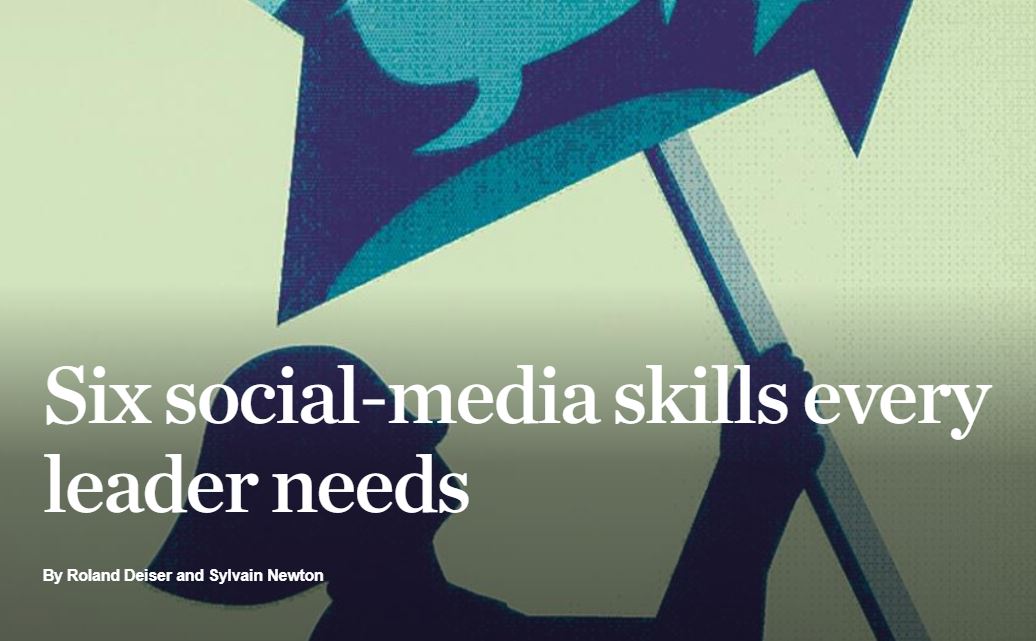 Six Social Media Skills Every Leader Needs
by Roland Deiser & Sylvain Newton
With 120,000+ downloads one of the most popular articles in the history of McKinsey Quarterly.
Over the last few years, social media has become an ubiquitous form of communication and collaboration, and in its wake, organizational social-media literacy is quickly becoming a source of competitive advantage. The article describes the impact of social media on leadership and organization, and it provides a six-dimensional framework of personal and organizational capabilities that are key to leverage its potential.
McKinsey Quarterly, 2013/1, pg 63-75
---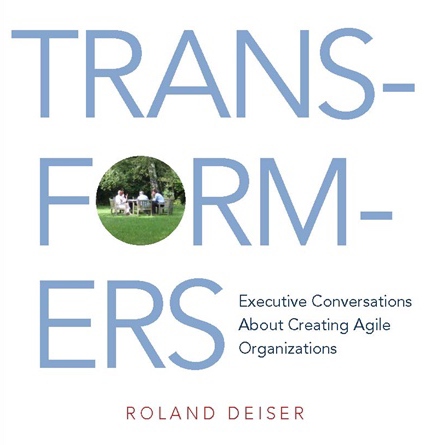 Transformers – Executive Conversations About Creating Agile Organizations
by Roland Deiser
Transformers features 10 years of executive conversations about contemporary issues of leadership, organization, and transformational learning. It contains close to 100 summaries of speeches, discussions, case studies, and research results from the history of the Executive Corporate Learning Forum (ECLF).
Combining conceptual frameworks from thought leaders with lessons learned from the experiences of dozens of global corporations, the book is packed with insights about how to enable and drive of strategic competence in large and complex organizations.
ECLF Press, 12/2014
---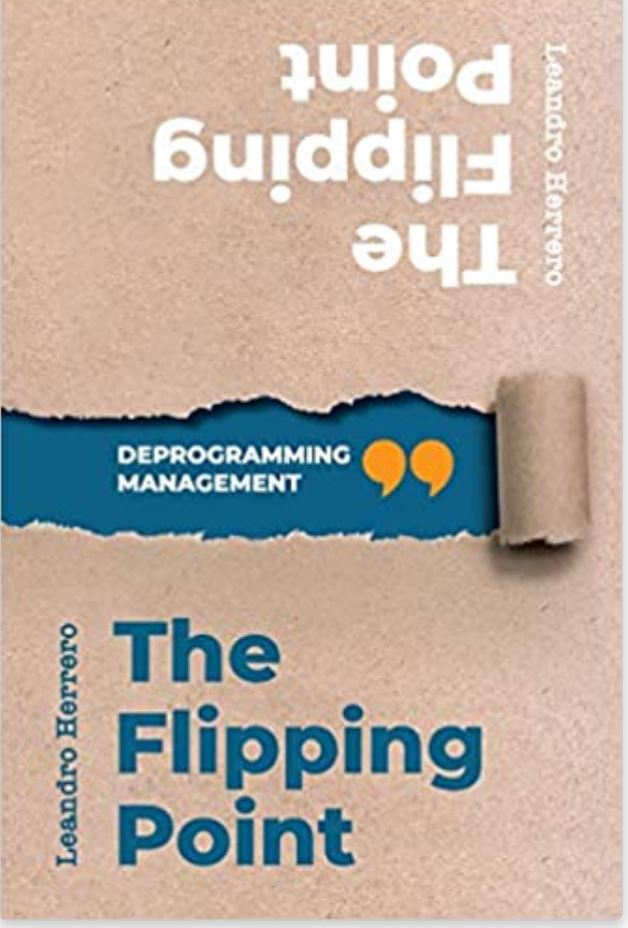 The Flipping Point: Deprogramming Management
by Leandro Herrero
Business is working in tunnel vision mode through the lenses of a limited worldview. Prestigious business schools and Big Management Consulting firms produce daily pieces of 'research' that are mere journalistic accounts of what 100 or 300 CEOs say. These CEOs repeat what they have read in the publications of the same business schools and Big Management Consulting firms. The circle of that colossal groupthink is alive and well. Organizations are now fully prepared for the past.
This book of 200 tweet-sized vignettes, twitter-on-paper, which can be read in no particular order, looks at the other side of things – flipping the coin. It asks us to apply more rigor and critical thinking in the way we use assumptions and management practices that were created many years ago.
Paperback: 240 pages | Publisher: Chalfont Project T/A Meeting Minds Publishing (May 18, 2020)
---
Digital Transformation Challenges in Large and Complex Organizations
by Roland Deiser
Based on in-depth conversations with more than 30 top executives from six major global corporations, the paper discusses nine key challenges large organizations face in their complex journey towards digital maturity. Understanding these challenges and their interplay will help leaders to structure the complex arena of large-scale digital transformation efforts.
CFFO Press, 2018
---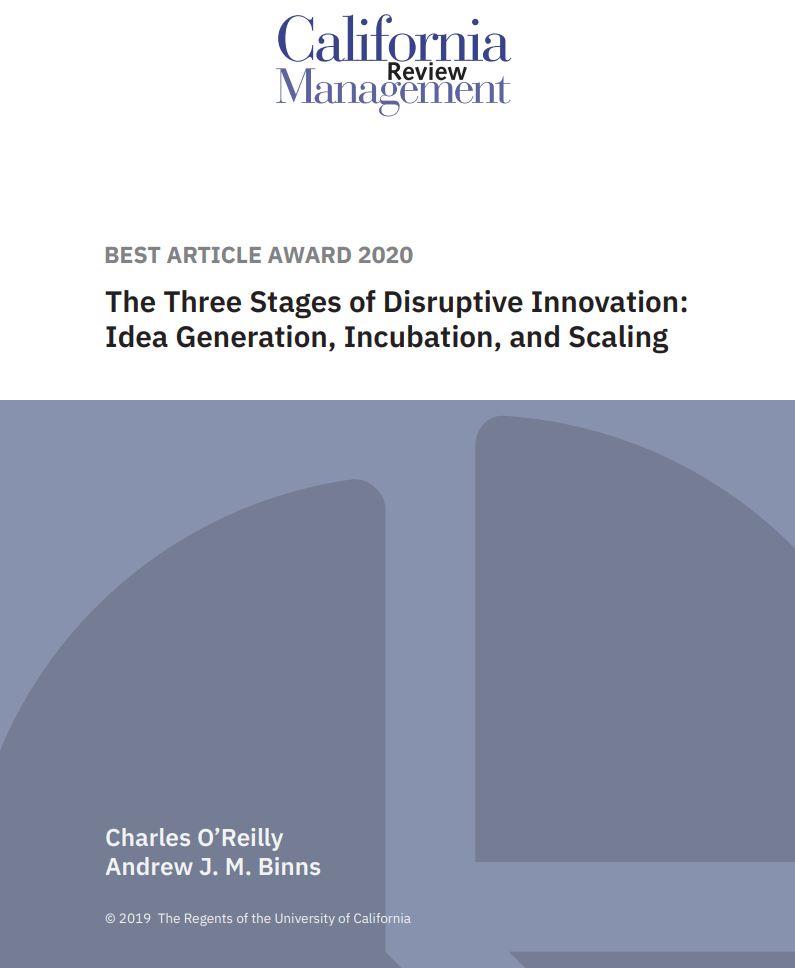 The Three Stages of Disruptive Innovation: Idea Generation, Incubation, and Scaling
by Charles O'Reilly & Andrew Binns
Winner of the 2020 Best Article Award
Facing imminent disruption, many large, established firms have embraced innovation as a way to develop new growth businesses. To succeed in the face of disruptive change requires established firms to master three distinct disciplines: ideation, to generate potential new business ideas; incubation, to validate these ideas in the market; and scaling, to reallocate the assets and capabilities needed to grow the new business. This article illustrates how two successful firms (Amazon and IBM) have developed approaches that address all three disciplines.
California Management Review 2019, Vol. 61(3) 49–71 © The Regents of the University of California 2019
---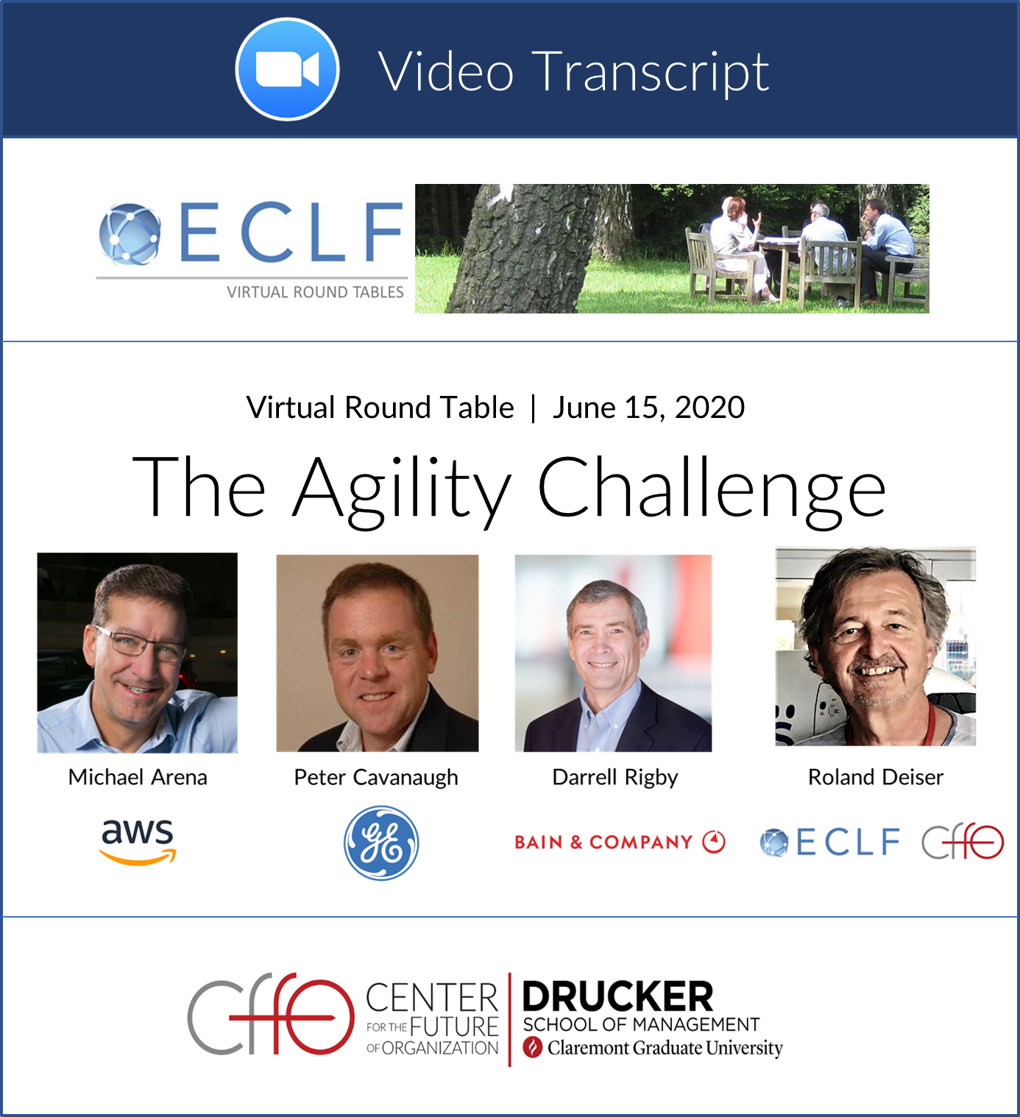 The Agility Challenge – an ECLF/CFFO Roundtable
by Roland Deiser
Over the last few years, agility has become a mantra for many – especially large – organizations. Hosted by Senior Drucker Fellow Roland Deiser, a round table of global thought and practice leaders takes a closer look at the challenges organizations face in their journey towards more speed, flexibility, and innovation power.
Bain's Darrell Rigby, who just released his latest book Doing Agile Right and Amazon's Michael Arena, author of Adaptive Space shed light on the agility challenge from two complementing angles. They are joined in conversation by GE Ecosystem Transformation Leader Peter Cavanaugh, who is currently engaged in a major transformational effort at his company. In the last 20 minutes of this session, Janin Schwartau (Chief Learning Officer at Thyssen Krupp) and Mathew Jacob (Transformation leader at Novartis, previously Shell) are joining the Round Table as guests from the audience.
Click here to view a full video recording of the session.
---
Organizing for Business Ecosystem Leadership
by Roland Deiser
To compete successfully in the digital age, companies must be able to shape and leverage an increasingly complex network of internal and external stakeholders, which constitute their "Business Ecosystem". This means new challenges for leadership, strategy, and organization.
To gain insights into how organizations deal with this challenge, the author conducted a series of in-depth interviews with thought leaders and top executives as well as a global survey among senior leaders that focused on understanding the strategic and organizational capabilities it takes to act successfully within ecosystem networks. The responses point to existing capability gaps and offer perspectives on how to close such gaps.
The first part of the paper identifies 12 key issues that need to be on the agenda of organizations if they want to lead within the context of business ecosystems.  The second part reports the results of the survey, revealing the current state of ecosystem engagement.
CFFO Press, 2020
---
CFFO Blog
Our blog is not meant to be a one-way street but rather a platform for dialogue and exchange. We invite thought leaders, academics, executives, consultants, and anyone who wants to contribute insights on the Future of Organization to share their perspective and experience. Please contact us if you are interested in a guest contribution.
Contact Us
Please contact us and join our mailing list if you want to learn more about the activities of the Center.
---