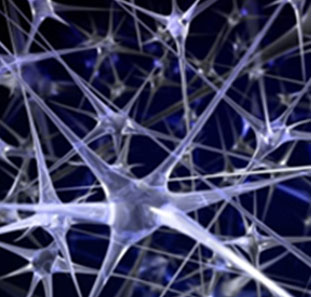 Large and global organizations have distinctive challenges that come with size and reach. While they usually enjoy advantages of scale, vast resources, global brand recognition, and political clout, they also often struggle with the structural symptoms of the "elephant disease": High organizational complexity, bureaucracy and inertia, political infighting, a culture of silos, slow response times to changing market conditions, and more.
At the same time, companies are meshed up in a new interconnected world of complex global networks that engage in novel ways of co-evolution and co-creation, with stakeholders dispersed across the globe.Fueled by exponential developments in the digital domain, they must deal with disruptive forces that require continuous business model innovation. And they are faced with mounting political, economic,and ecological mega-challenges on a global scale.
To succeed in such a difficult environment, it is imperative that leaders gain an in-depth understanding of the new capabilities organizations and their stakeholders need; capabilities that help them to turn these challenges into opportunities and create new sources of competitive advantage. In addition to fostering strategic creativity, they need to radically rethink and redesign their structures and processes,and – first and foremost – address issues of culture and mindset, which are often the biggest barriers for transformation.
Some questions that come to mind in this context are:
---
How do we deal with the new realities of the horizontal organization (leading across boundaries 

without the power of hierarchical control, empowerment of the periphery, informal network 

organizations – to name a few).

How can an organization master the dynamics of the extended enterprise (drive a flat and global 

value chain and gain leverage among multiple stakeholders who compete for value).

What capabilities do people and organizations need in this context? What structures, processes, 

systems can help drive and anchor such capabilities?

How can technology help to master this conundrum? What capabilities are required to leverage the 

opportunities that come with technology?

What are effective interventions to promote key organizational capabilities of a networked 

organization (e.g., collaboration)? Who should drive these interventions?

What is the role of the corporate function in this context? How can corporate add value? Do we 

need to renegotiate the silent contract between businesses and corporate HQs?
---
Feel free to share your thoughts and ideas if one or more of these questions ring a bell. They're
numbered, so you can relate to the ones you'd like to comment on.
---
About the Author
Roland Deiser is a Drucker Senior Fellow and Director of the Center for the Future of Organization at the Drucker School of 
Management at Claremont Graduate University. His most recent books are 
Designing the Smart Organization 
(2009) and 
Transformers: Executive Conversations about Creating Agile Organizations