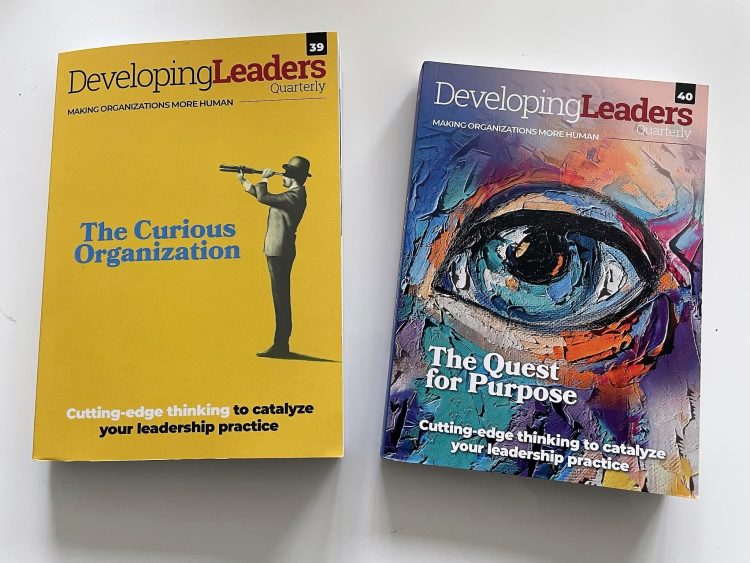 Last year we teamed up with Ideas for Leaders to become the co-publisher of the established magazine Developing Leaders Quarterly (DLQ). The new Joint Venture enables us to leverage existing content partnerships with 50+ leading universities and a global corporate relationship network that provides privileged access to real-life experiences of leaders and organizations.
Watch Recordings of CFFO/DLQ Round Tables
The first two DLQ issues we co-produced focused on "The Curious Organization" and "The Quest for Purpose". Once published, we invite lead authors – so far among them Harvard Business School Professors Francesca Gino and Ranjay Gulati as well as Novartis' CLO Simon Brown – to a virtual Round Table in which they engage in a conversation about their perspective and approach to the topic. You can watch recordings of these Round Tables in the video section of our website.