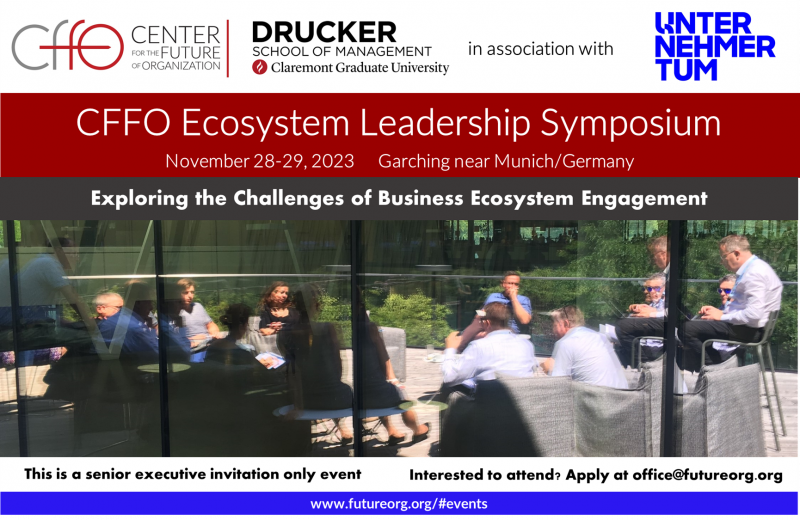 Many executives are keen to engage in business ecosystems and glean the benefits of joint value creation.  This quest comes with its challenges. Almost 100 companies who participated in our survey expressed interest in a cross-industry consortium to jointly address key issues and opportunities that come with ecosystem engagement.
To address this interest, we are organizing a 1 ½ day invitation only symposium during which we will share perspectives, discuss typical ecosystem challenges, and explore with selected companies how to best structure such an initiative and define future priorities on which they would like to collaborate.

We are excited that Unternehmertum (U-TUM), one of the world's largest hubs for business creation and innovation – and a benchmark ecosystem of its own – has kindly agreed to host and co-produce this event with us.

The symposium will take place on November 28/29, 2023 at UTUM's fabulous facilities in Munich, Germany.  To assure meaningful dialogue, this will be an invitation-only event with a maximum of 40 seats.
You will find more details about the event here. If your company is interested in attending, please send us a note so we can discuss your potential participation.