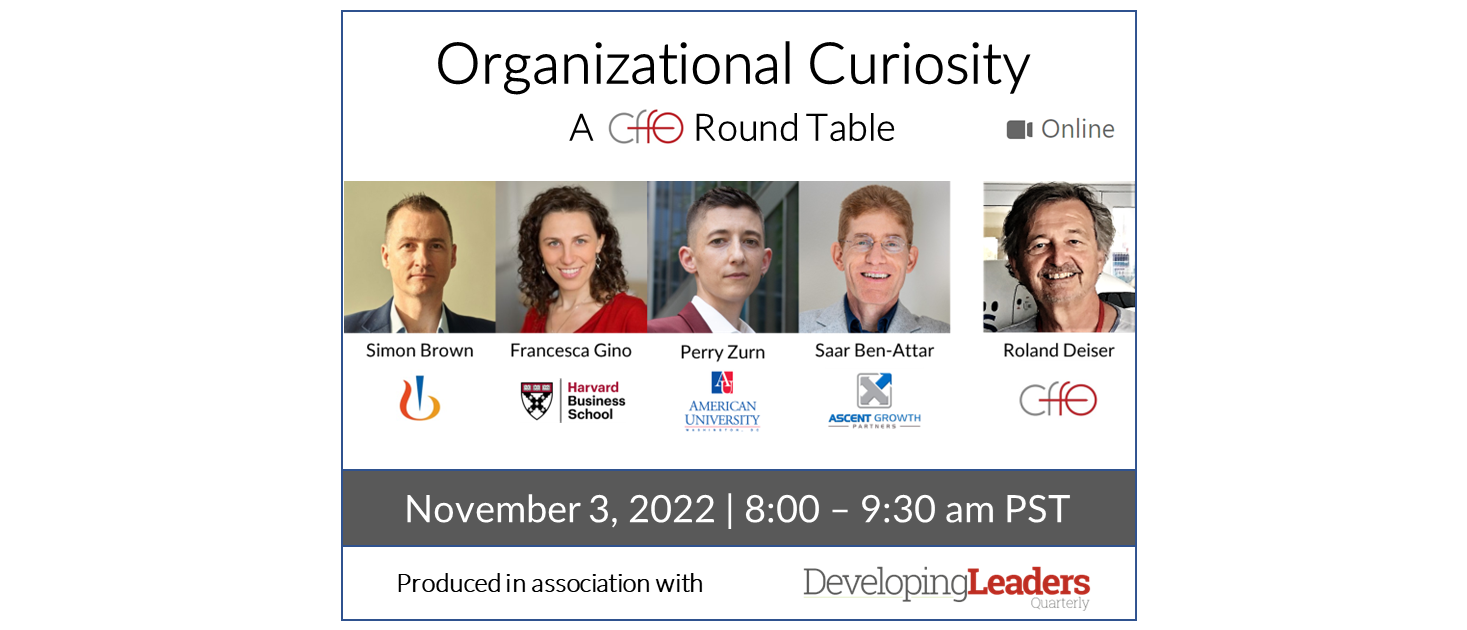 Curiosity is in high demand, and business books about the subject proliferate. Major corporations have declared it to a key value they pursue.
We should not be surprised. After all, curiosity drives creativity and innovation, creates connectivity, and fosters cross-boundary collaboration – key ingredients organizations need in times of digital transformation and ecosystem-based value creation.
In our tradition of connecting perspectives from Academia, Business, and Consulting (ABC), we have invited some of the world's most prominent thought and practice leaders of this space to engage in an unscripted dialogue on the subject.
The conversation will be hosted by CFFO Chairman Roland Deiser and will take place on
Thursday, November 3, 2022, from 08:00 am – 09:30 am Pacific time.
We offer this event free of charge.